Welcome to
Cheshire Mac Repairs
Cheshire's trusted Apple Mac repair and service specialist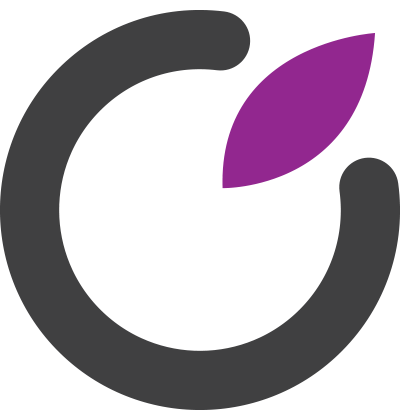 In a hurry? We also offer an express service to expedite your repair in the minimum possible time. Just let us know when you request your service or repair.
 

Apple
Personal
We offer a range of services in order to keep your Apple Mac in tip top condition. From regular servicing through to upgrades  when you need that little extra. Cheshire Mac Repairs have you covered.
Apple

Business
We understand how important Macs have become in business and just like our private clients, we're there for you. We're able to offer a walk service, or bespoke service contracts to expertly meet your bsuiness needs.
Flexible, affordable Apple
repairs and servicing
We offer a full range of repairs services for Apple Macs. Our services are designed to cater for customer's everyday needs at reasonable prices. We repair and support all types of Apple Mac laptops and PCs including the Macbook, Macbook Pro, Macbook Air, iMac and Mac Pro.
Speed & Efficiency
Getting you back online is our top priority
Trusted
We're Cheshire's leading independent Apple repairer
Get Connected
Helping your business get the best performance from their IT
Mac Repairs
Receive expert Mac service to fix: bouncing beachballs, flashing question marks, MacBook cracked screens, non-working keyboards and other Mac issues.
Data Recovery
We recover from the worst of disasters, including: non-powering external drives, clicking drives, and dead Apple computers. No data, no charge.
Mac Setup
Slow Mac? We will give it a new lease of life by upgrading the RAM or SSD. We can transfer files to your new Mac and personalise it with your programs and settings.
Local Service
We're based in Crewe, Cheshire and offer a simple drop-in service for when you need us most. Unlike others, we won't charge you for simply taking a look at your Mac; it's why we're trusted! 
At Cheshire Mac Repairs we love all things Apple. Our aim is to provide our customers, both personal and business with the best possible service, and as our engineers are highly qualified technicians, we provide the highest levels of service expected by you and Apple.
Providing Cheshire with over 15 years of working experience in quality repair services.
Why choose us?
If you're looking for someone that understands your Apple equipement and can help you get the best from it we're here for you.
We're here for you
From servicing, repairs and installation, we've got you covered every step of the way.
Our services
We're Cheshire's trusted Apple Mac repair and service specialist.
Liquid Damaged Revival
Liquid Damage requires the complete disassembly of the computer and the removal and cleaning of all connections to remove corrosion. We offer a free diagnostic, so you can be sure before committing any money.
Apple Mac Repair
If you are looking for a fast effective Apple Mac repair, using genuine Apple and OEM parts also carried out by Trained Technicians, then look no further. We offer a free diagnostic, so you can sure before committing any money.
Software Installation
We appreciate that from time to time you may need to upgrade or replace the software you are using on your machine, we can assist you in installing and setting up your new software either in our office or in the comfort of your own home.
Data Recovery
Most computer users now back up their data regularly, however there are times when a hard drive fails and valuable data is lost. We're able to offer a software based recovery solution to recover your lost files.
Hardware Upgrades
In most cases, buying a machine is not necessary, usually by adding more memory or increasing your hard drive capacity we can transform your Desktop or Laptop at a fraction of the cost of buying a new Mac.
Training
Do you have a list of irritating things your computer won't do, or things you've got stuck with? Or perhaps you've just acquired a new computer and it just isn't the same as the old one? We offer short free introductory lessons both here and your home.
We're in this together
Find out how we can help you or your business perform better by calling us now on 01270 897 121
LEADING

THE WAY IN REDEFINING INDEPENDENT APPLE MAC REPAIRS & SERVICING
Quality
When only the best will do.
Support
Here throughout the journey.
Smarter
We've got Apple know-how.
Our Latest News
News, views and insight from the Cheshire Mac Repair team.
You might have already explained to the IT repair technician the nature of the problem, but there's not always a guarantee that the person you spoke to will be the same person repairing. Write down a detailed description of the problem and give as much information as...
read more